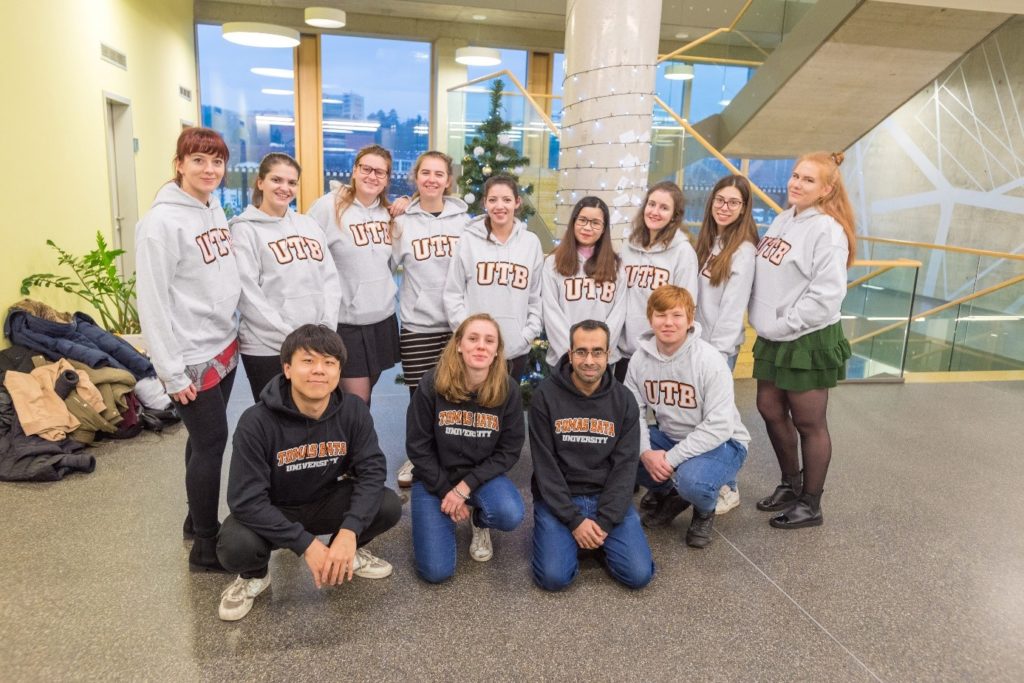 Christmastime and Our International Students
Christmastime can be a difficult time for students studying abroad. This is the time of the year when we tend to be with our families and when we are away from home, some of us get homesick.   The days get shorter and shorter, it gets colder and colder and we see the season's first snowfall. Sometimes this really is the first snowfall in someones life, like for students from Vietnam. "I like the snow very much!" said Daisy, a Vietnamese student studying for her Masters in Polymer Engineering.
Some of our exchange students manage to complete their exams before the Christmas holidays, so they can go home and enjoy Christmas with their families. While other students may experience the spirit of Christmas festivities for the first time in their life, because it is not celebrated in their home countries. We want to help them experience this joyous time of the year when people are extra kind, full of smiles and exchange gifts. This year our exchange students and international Masters students got TBU hoodies, which made them very happy and hopefully proud that they could be part of our university.
TBU's International Office and Buddy System Zlín organized an International Christmas party with a live band, food and drinks including mulled wine, which is a Czech Yuletide tradition. "It was my best time in Zlín! It was excellent!" said Konstantinos, a PhD student from Greece.
There will also be a "Christmas Baking" event. Our international students can use the huge kitchen in the Chemistry and Food Analysis Department and learn how to bake our traditional pernik, the Czech version of Christmas gingerbread cookies.