Schools
Turning science into adventure, sharing the excitement of  natural sciences, showing you ways of creativity allowing you to create big things in our field. These are our missions.  Throughout the year we organize many events to popularize science. We offer several possibilities for you to team up with us, especially to secondary schools. 
The natural sciences are definitely worth looking into. Our lecturers will surely convince you of this with their popular science lectures tailor-made to complement school classes and lessons in physics, biology, chemistry and technology. Teachers as well as secondary school students can arrange a particular course according to their specific wishes and needs via a simple web form. What's more our lecturers will come to you, absolutely free of charge. Just choose a topic, or think of one of your own.
One statistic that demonstrates the success of this program is the fact that in less than half a year we have received more than 100 reservations ! We couldn't be more delighted.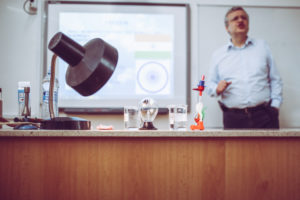 UNIVERSITY STUDENT FOR A WEEK
How else could we persuade you that university life is the best, other than by  letting you experience it for yourself! ? The Department of Production Engineering FT TBU offers a unique opportunity to spend real time among our students and professors. You will also attend various excursions in partner companies to get an idea of the future of our graduates and maybe your dream job. Hundreds of students who already went through this project highly recommend it! Will you be next?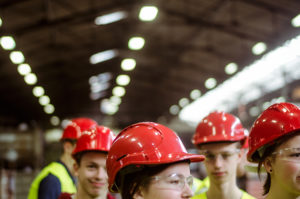 EXCURSIONS & WORKSHOPS
Who are we? What do we do? Where do we do it? If you want to know the answers to any of these questions, there is nothing easier to do, than visiting us. Come see our world live and in person. We offer plenty of possibilities for secondary schools to stop by  and see our labs, surroundings and classrooms firsthand. Stay a while and meet our teachers, experience university lectures or even try some serious science. One of the most fun examples is our  interactive food workshop led by The Department of Food Technology, where you get to try many food production methods. In the end you leave with your own handmade lollipop, gummy bears and chocolate spread. "Instructive and tasty!" that is our mantra.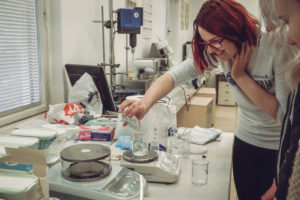 SERIOUS SCIENCE FOR SECONDARY STUDENTS
Do you wish to participate in solving current scientific problems, become part of one of the established scientific teams working at the faculty and work on modern and highly sophisticated instruments? Well, yes you definitely can! All you have to do is  apply for an internship in the Secondary School Professional Activity, which we publish annually.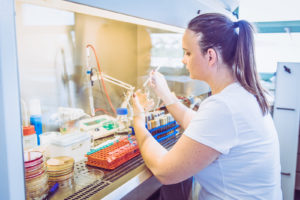 ANYTHING MORE?
Science must be creative and creativity has no boundaries. If you have any interesting ideas on how we could partner up? If you think we could help you with fulfilling some of your project's demands? If you want to be one of our official faculty partners? If you feel like there is more we can do to show you that we are awesome, just let us know. We will surely find a way to meet your requirements.