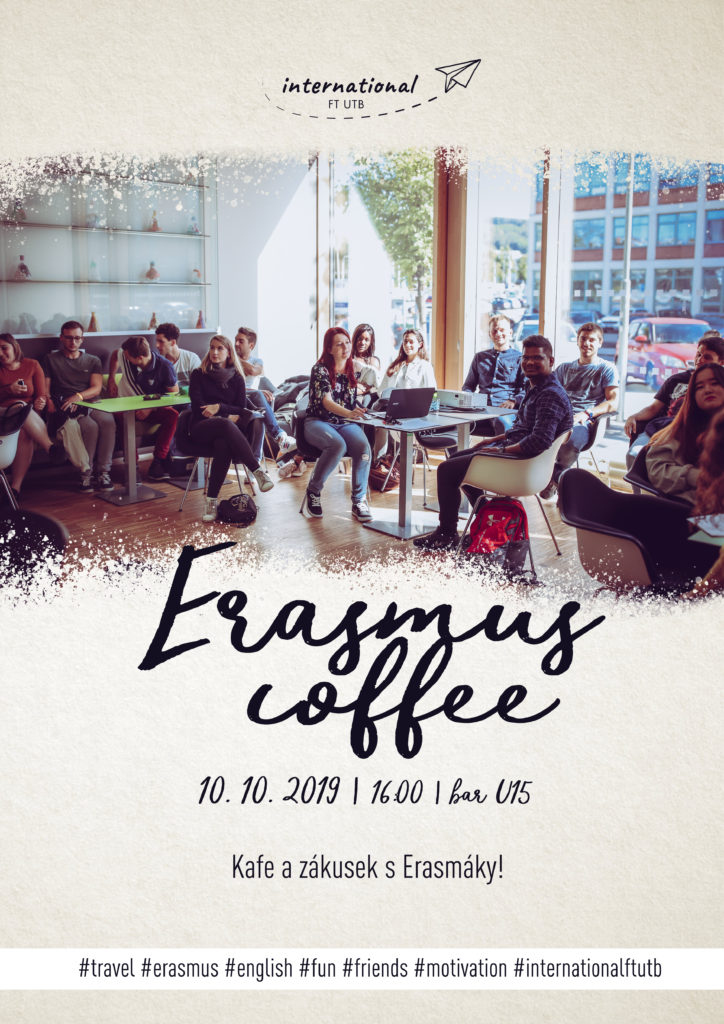 Coffee and Cakes for Czech and Erasmus students
7. October 2019
Come for a non-formal meeting with a good coffee and cakes (vegan variant included). Czech and Erasmus students together. We can talk about studies and life abroad. You can ask what you are interested in.
Follow our facebook event: https://www.facebook.com/events/412817076104004/
When? Thursday 10.10.2019 at 16:00
This event is organised during official worldwide Erasmus Days 2019.