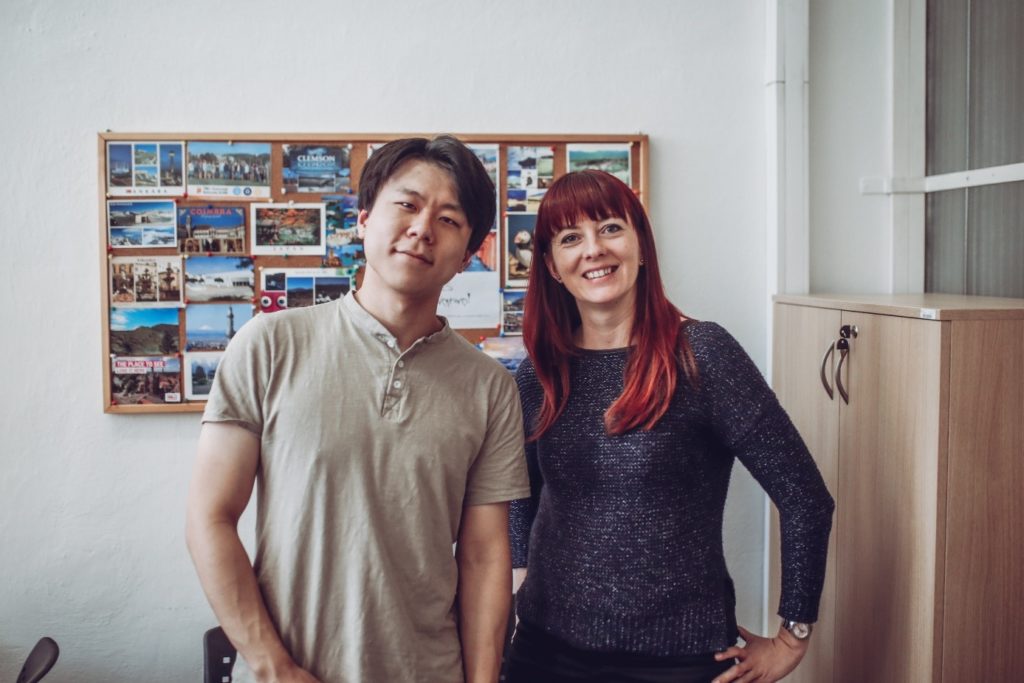 Interview with a foreign exchange student
4. December 2018
Please allow me to introduce you Hyungsuk Cho from Hanyang University in South Korea, where he studies Bachelor programme in Food and Nutrition. He spent the winter semester 2018/2019 at the Faculty of Technology, TBU in Zlín.
What was your main reason for choosing to study at TBU in Zlín?
TBU is the only university which offers courses concerning my major in English. I have to get some credits so that I can graduate next year. Otherwise I won't graduate. Plus, I want to travel all around Europe and I think the Czech Republic is the best place to travel because it's in the center of Europe. So now I travel a lot to countries like Slovenia, Slovakia, Austria, Germany, Poland and Croatia.
What did you imagine about the Czech Republic before your departure?
I thought that all Czech people like beer. Beer like Kozel is famous in South Korea. And I also wanted to see some soccer games in the Czech Republic because there are some soccer teams playing in Europa League. Tomas Rosicky is also a super famous soccer player so that might be another reason why I wanted to see soccer in the Czech Republic. Praha is a very famous tourist spot for Koreans so I was curious about how beautiful the scenery of Praha is.
What was your first impression after you arrived here?
First I thought that meadows were all around the town and there were no mountains here. There are lots of mountains in South Korea and the color of the grass is a little bit different from the colour here. Zlin is a small town but there are many shops and resturants. There are also many concerts in Zlín's square.  And I also liked this town because I felt calm when I walked around the town and the buildings looked quite neat for me.
Did you have any problems here?
It takes me more time to go to the capitals of other countries than I expected. It's because I have to go to Olomouc or Otrokovice first and then change trains.
What about the university and studies here. Can you compare your home university and TBU?
The period to change my courses is only 2 weeks at my home university but it's almost a month here. I knew my timetable at my home university but I only knew the name of the subject and didn't know about the professor and the time. I take classes concerning my major in one building because my department has only one building, but I take classes in two buildings here, U1 and U15.
Why should your classmates study abroad? What would you tell them?
Traveling and meeting different kinds of people improves my character. I met LGBT members in London or Paris, sorry, I do not remember now where it was. I met a Taiwaneese marathon runner, a Kenyan taekwondo expert who is famous in South Korea because Korean TV did an interview with him. In the past I only traveled to Japan, Thailand and Australia, but only for a short time. Now it is different and it makes me feel that I am becoming a better person. Good and even bad experiences make me improve as a person. It was very interesting experience which I highly recommend!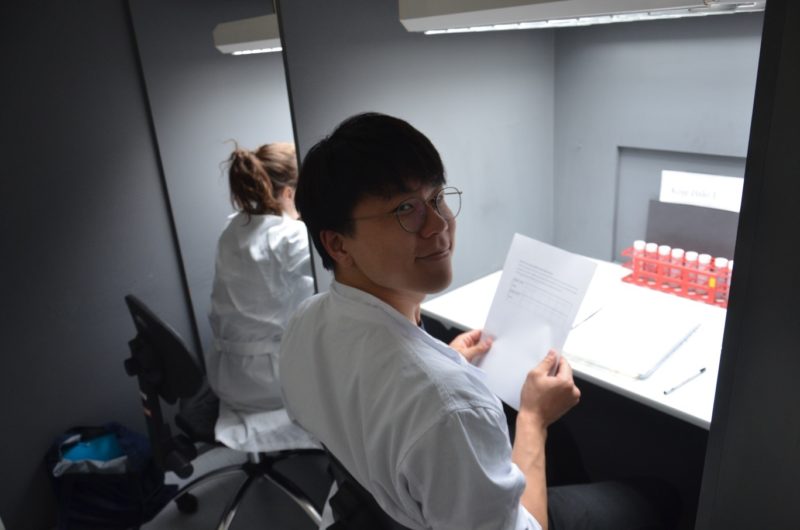 Photos from the Hyungsuk's travels during his exchange.