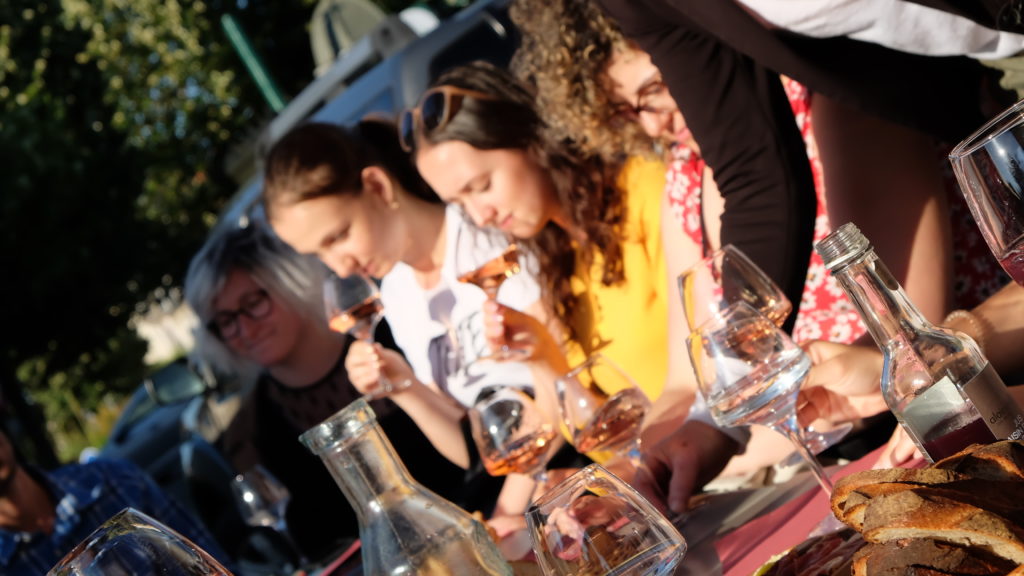 We attended Summer School: Chemistry & Formulation for Cosmetics in France
9. August 2019
Our French partner university, ESCOM Chimie, organized its first summer school called Chemistry and Formulation for Cosmetics. We did not hesitate and chose two skilful students of the third year of study degree Technology of Production of Fat, Cosmetics and Detergents, which we supported financially. So Klaudie and Alžběta could participate in this prestigious Summer School and excited headed to Compiégne, a small town near Paris, for three weeks.
The first week was focused on cosmetic formulation and application, where among others lectured doc. Ing. Marián Lehocký, Ph.D., Head of the Department of Fat, Surfactants and Cosmetics Technology at our Faculty of Technology. The icing on the cake was a visit to L'Oréal.
In the second week, students learned about perfumes, scents and flavors. It is worth mentioning a visit to Chanel and Solvay. In the laboratories, the students made lemon essential oil by pressing and extraction.
The third week was called Encapsulation, Active Delivery & Skin Care.
Throughout the summer school, experts from both the Czech Republic and Canada and also from companies such as Takasago and Metarom gave lectures.
In addition to professional programs, trips to Pierrefonds, Chantilly, a tour of Compiégne, a trip to Paris and French lessons were organized.
"What was your greatest experience? What did you like about the summer school? "
"It's hard to choose just one great experience, all the time at the summer school was an experience. We are studying field focused on cosmetics, so we were naturally the most interested in tours of L'Oréal and Chanel companies. Chanel we met twice, we could work with the company in the laboratories where we made our own gel perfume. We feel so happy about this. 😊 If we want to talk about what we liked, we can mention the whole schedule of the summer school. The topics of the lectures were very well chosen and adapted to the focus of each week. Every week there was an accompanying program, like a trip, or a tasting of wine and cheese, which we enjoyed very much."
Except of our students, this summer school hosted students from France, Israel, South Korea, Sweden and the UK. We believe that this summer school was useful not only in terms of new knowledge and experience, but also in terms of new professional contacts and friendships.
So who will participate next year?
Web ESCOM Chimie: https://www.escom.fr/international/summer-school/