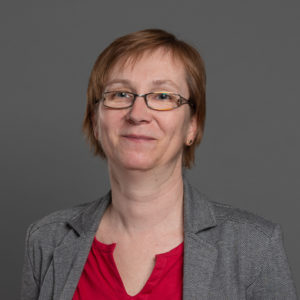 Professor
prof. RNDr. Leona Buňková, Ph.D.
Ústav inž. ochrany životního prostředí
E-mail:
bunkova@utb.cz
Mobile: +420 733 674 510
TEL: +420 576 031 240
Office:
U11/307
Author identifiers
---
Teaching
Consulting hours
Wednesday 8.00am-9.30am
---
Curriculum vitae
Education
2010: Slovak University of Agriculture in Nitra, Faculty of Biotechnology and Food Sciences, specialization Biotechnology, assoc. prof.
2008: Masaryk University Brno, Faculty of Science, degree course in General Biology, Microbiology, RNDr.
2000-2004: Masarykova univerzita Brno, Faculty of Science, degree course in Microbiology, doctoral studies
1995-2000: Masaryk University Brno, Faculty of Science, degree course in General Biology, Microbiology, Master´s degree
1989-1993: Lesní čtvrť Grammar School, Zlín
Internships and study stays
2006, 2014: Instituto Politécnico de Beja, Portugal, lecturer within the Erasmus programme
2013: University College Cork, Ireland, lecturer within the Erasmus programme
2015: A.T.E.I. Thessaloniki, Greece, lecturer within the Erasmus programme
Process of employment
2004-: Tomas Bata University in Zlín, Faculty of Technology, academic staff,  Assistant Professor, Associate Professor
2012-2015: Tomas Bata University in Zlín, Faculty of Technology, Vice-Dean for Pedagogical Activities
Membership of expert organizations
Czechoslovak Society of Microbiology, member since 2005
Editorial Board of the journal Food Microbiology, member since 2012
Membership of bodies
Scientific Board of  Faculty of Technology TBU in Zlín, member since 2016
Faculty of Technology TBU in Zlín: Specialist Board for Ph.D. Study Course Food Technology, member since 2012
SUT in Bratislava, Faculty of Chemical and Food Technology: Specialist Board for Ph.D. Study Course Chemistry and Food Technology, member since 2016
SUA in Nitra, Faculty of Biotechnology and Food Sciences:  Specialist Board for Ph.D. Study Course Agrobiotechnology, member since 2015
---
Creative activities
Publications
Project outputs